Interrail pass recommendation
For this trip, we recommend getting a Global Pass valid on at least 15 separate days over the course of a month. If you're in the mood to spend more time travelling, go for a Global Pass that is valid for longer, e.g. valid on 15 separate days over two months.
Your itinerary
Trip 1: First stop, Rotterdam
Kickstart your journey and head for Rotterdam, the metropolis on the Meuse. This city is well known in the Netherlands and further afield for its architecture. Be sure not to miss out on a visit to the famous Markthal (the largest building in the Netherlands). Got a head for heights? The lift inside the Euromast takes 30 seconds to reach the viewing platform, which gives you a unique view of Rotterdam from a height of 100 metres.
Trip 2: Rotterdam - Amsterdam (40 minutes)
It's time to head to Amsterdam. A stroll through the Vondelpark is the best medicine after sitting on the train for a while. Prefer to take it a little easier? A boat tour on the city's canals is just the ticket. If it's sunny outside, why not take a nice picnic to enjoy on the Museumplein? Enjoy history, art or football? You're in luck: Amsterdam is home to a host of museums, the Anne Frank House and Ajax stadium.
Trip 3: Amsterdam - Utrecht (30 minutes)
Get ready to be amazed at what hip Utrecht has to offer. It's a place where contemporary creative projects come to life inside historic buildings – and respect for the past is paramount. Sample the many trendy cafes and restaurants, shop until you drop, take a peek inside the city's museums, and climb the stairs of the Dom Church.
Trip 4: Utrecht – Eindhoven (50 minutes)
The next stop on the itinerary is Eindhoven, the design capital of the Netherlands. The city has a distinct mix of neighbourhoods with enough space for everyone. In the mood to do a bit of shopping? Be sure to check out Eindhoven's city centre. Strijp-S is the district of choice for people with a penchant for industry and architecture. Read more about Eindhoven in our blog post.
Trip 5: Eindhoven (– Maastricht or Aachen for a couple of hours) – Cologne (2 hours 40 minutes)
Jump on the train in Eindhoven and head to Cologne. If you like, you can hop out in Maastricht or Aachen for a quick look around. When you arrive in Cologne, you'll be right next to its famous cathedral. The city is unique for its blend of architectural styles, with buildings from the Middle Ages standing side by side with hyper-modern office spaces. A green belt loops its way around the city, so hikers should pack their boots.
Trip 6: Cologne - Heidelberg (2 hours)
Heidelberg is a stunning German university town which is worth a visit in summer or winter. In the colder months, you can put a bit of fire in your chest with a mug of mulled wine at the Christmas market and have a poke around the cosy market stalls. Visitors are highly recommended to pay a visit to the formidable Heidelberg Castle or the Old Bridge. Strolling through the city is a joy in itself.
Trip 7: Heidelberg - Zurich (4 hours)
We're saying goodbye to Germany and heading to Switzerland. Zurich is the destination. The best way to get there is to go to Mannheim and then switch trains. Check out the city's packed events calendar, visit its many museums, fill your stomach at the food festival and sample the most vibrant nightlife in Switzerland.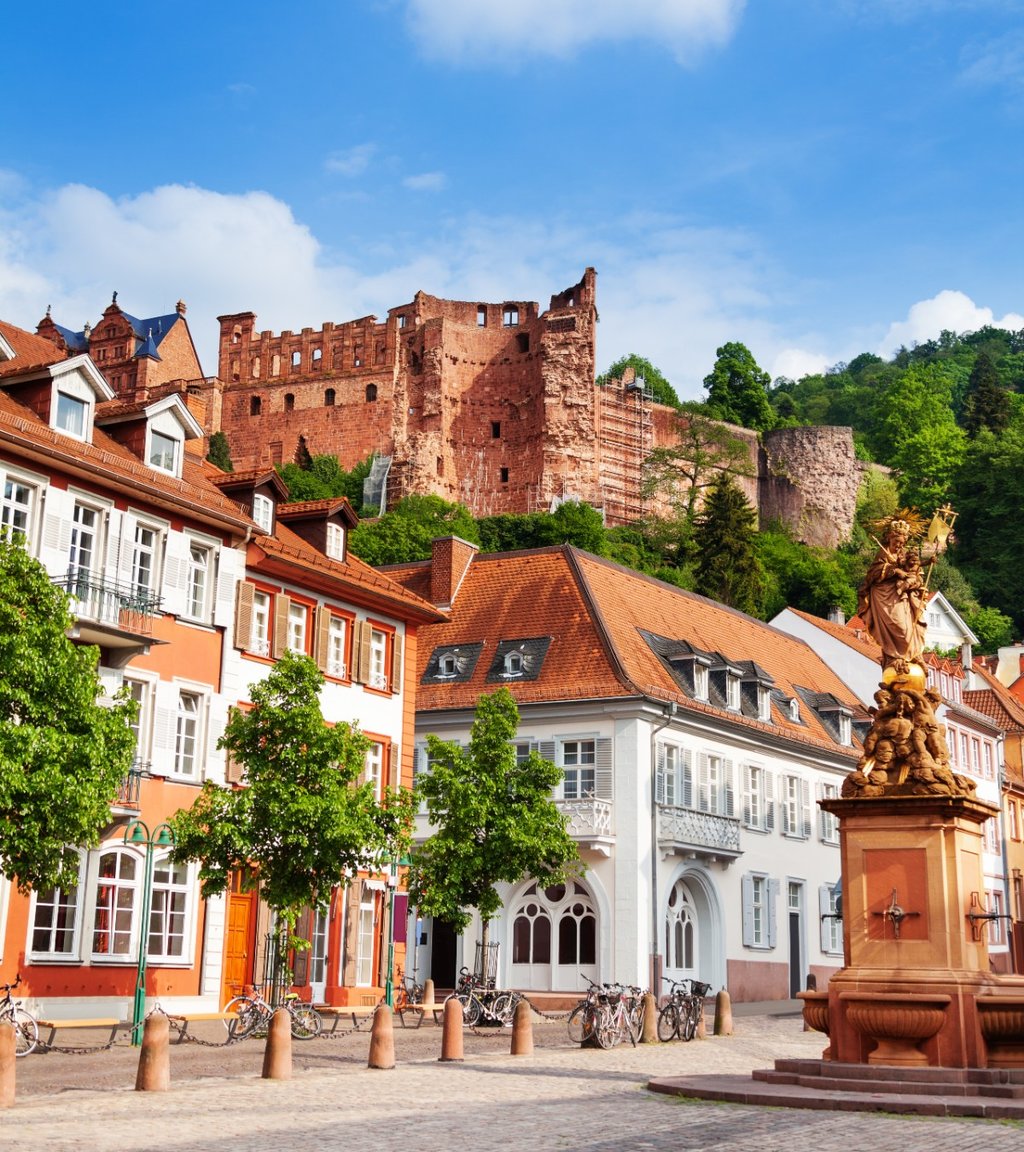 Trip 8: Zurich - Basel
Basel overlooks the Rhine, at the point where Switzerland, Germany and France meet. This bustling city welcomes all visitors with open arms. Basel is home to a wealth of cultural attractions, interesting museums and historic monuments.
Trip 9: Basel – Stuttgart (with a change in Karlsruhe)
Now it's time to slip across the border to Germany once more via Karlsruhe. Stuttgart is the car capital of the nation, and the Mercedes-Benz Museum and Porsche Museum are the city's two most popular attractions. Don't forget to visit Wilhelmina, the city's zoological-botanical garden, which is home to more than 8,000 animals and 5,000 plant species. Save enough time in the evening to walk through Killesbergpark and climb its observation tower.
Trip 10: Stuttgart - Koblenz (4 hours 40 minutes)
As you push on toward the Mosel region, be sure to stop off in Koblenz. This is a city nestled between the Mosel and the Rhine and surrounded by three mountain ranges: Hunsrück, the Eifel and the Westerwald. As might be expected, Koblenz was a key strategic location back in Roman times. Amble along the banks of the Mosel and the Rhine and marvel at the sheer force of nature where the two converge. The name of this headland is the Deutsches Eck. If you like, you can jump in a cable car and take in the view from above the rivers.
Trip 10: Copenhagen – Stockholm (5 hours 46 minutes)
Our next train will take us from Copenhagen to Stockholm. Spend the afternoon taking a stroll through the city, then take the Arlanda Express airport train from the central station (City terminals) to the port of Värtahamnen (20 minutes).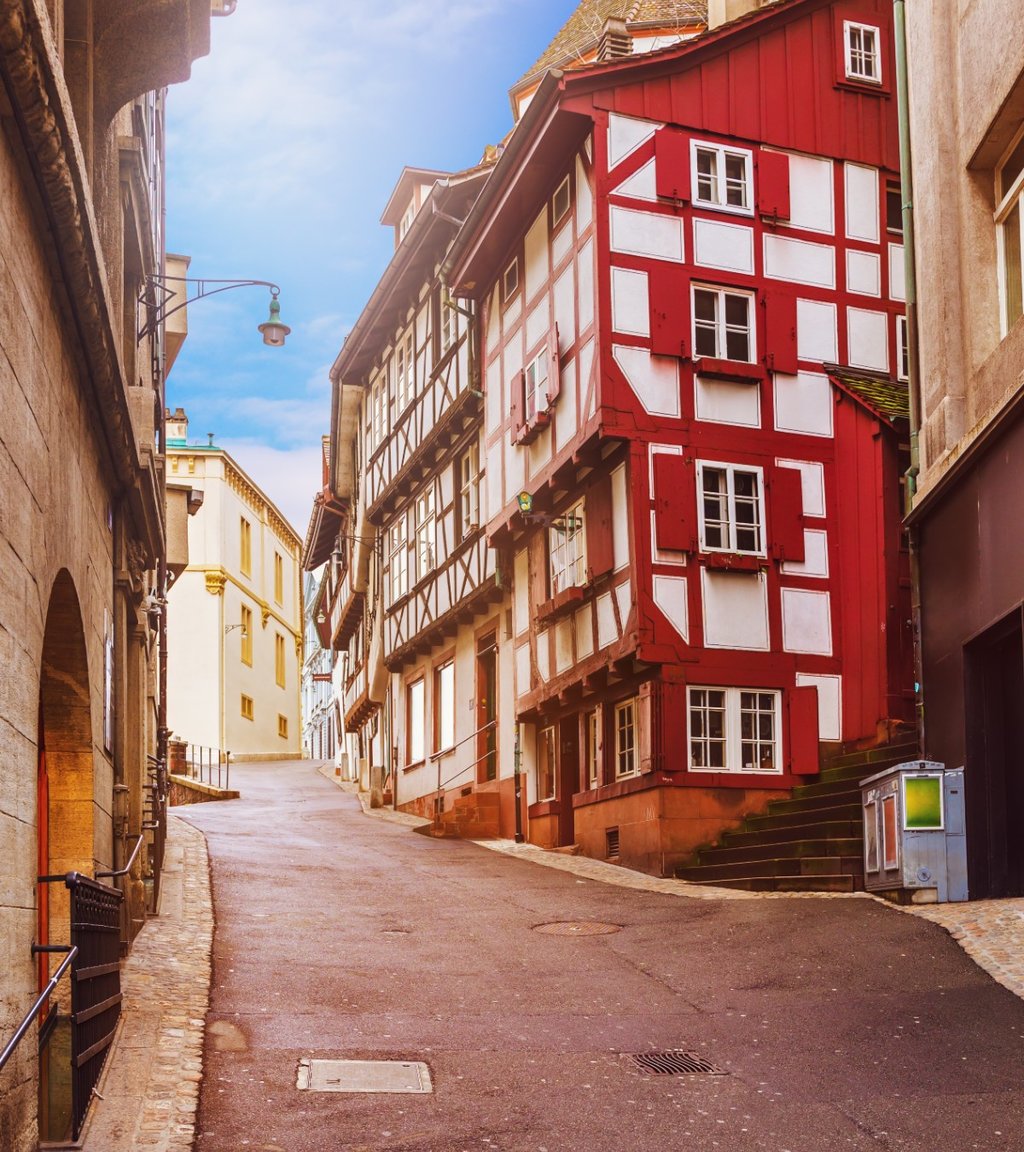 Trip 11: Koblenz - Trier (1 hour 30 minutes)
As the oldest city in Germany, it should come as no surprise that Trier is home to many historic buildings and art dating back to the Roman era. For culture and history connoisseurs, this is a city that can't be missed.
Trip 12: Trier – Luxembourg (1 hour)
Get ready to be amazed by how cheerful and vibrant Luxembourg City is. Did you know Luxembourg's historic city centre is a UNESCO World Heritage Site? The city is home to plenty of green spaces, making it the perfect place to go for a stroll or simply sit on the grass and enjoy the surroundings. This European capital has a lot of cultural highlights on offer, too.
Trip 13: Luxembourg - home (3 hours 20 minutes)
Your final trip will take you from Luxembourg to Brussels. Still got a bit of time and energy to burn? Explore Belgium's cosy capital for a while.
Ready to discover even more fantastic places with an Interrail Pass? Be sure to check out our blog, which takes a look at journeying by train through six European countries and, as an alternative, the Scandinavian states. Happy travels!